Dalakot Guesthouse is located in the village of Budardalur, 15 km from the historic site of Eiriksstadir.
Dalakot is a small guesthouse in an old house that has hosted guests since the mid-20th century. In 2013 the young couple Anna Sigríður Grétarsdóttir and Pálmi Jóhannsson bought the guesthouse and gave it the name Dalakot. Since then they have worked hard on renovation of the house and the garden and they are still working.
Búðardalur is a small village by the fjord Hvammsfjörður and is the only village in the region Dalabyggð. Dalabyggð, or Dalir as we like to call it, is an agricultural area and one of the biggest cheese production of the country is located in the village. Búðardalur was largely built around that production in the 1960's and 70's.
Dalir has a rich history were some of the most known protagonists from the Icelandic Sagas lived in here. We have a rich history community and we are proud of our heritage that we can trace to the Norwegian Vikings and an Irish princess. The past is hidden in every corner, placenames and farmnames. The untouched and beautiful nature is widely concealed such as the breathtaking view over the uncountable islands on Breiðafjörður and the small population makes the area unique.
Welcome to Dalakot Guesthouse
Budardalur is the main administrative and service centre in the Dalabyggd region.
Few parts of Iceland are as rich in history as Dalabyggd, where records go back virtually unbroken to the Settlement in the 9th and 10th centuries.
On the 24th July 2000, a replica of a Viking ship, Islendingur (Icelander), set sail from Budardalur harbour en route for Greenland and America, retracing the first Viking voyages to North America.
The old cooperative building by the harbour is being converted into a Tourist Infromation Centre and an Exhibiton Hall.
From Reykjavík City Centre to Budardalur: 153 km.
Tourist Information Office, guesthouse, camping site, restaurant and café.
Check in
Winter (from 1st of October to May): Monday-Friday - 12:00-13:30 / 18:00-20:30 Weekends: 18:00-20:30
Summer (from 1st of June to September):: 12:00-21:00 daily
Double room with private bath
triple room with private bathroom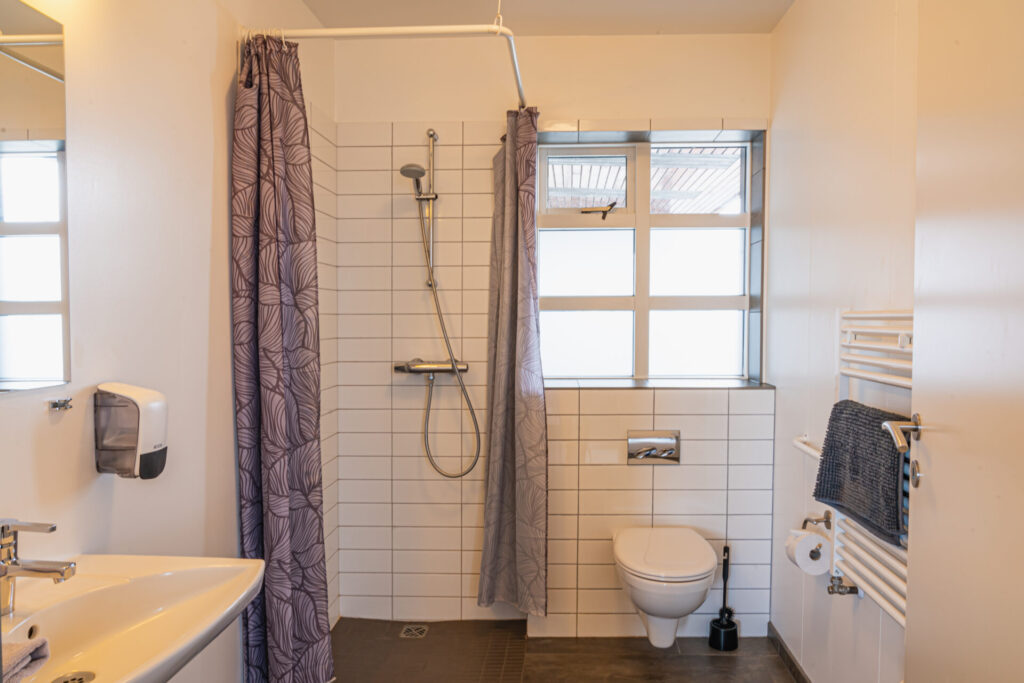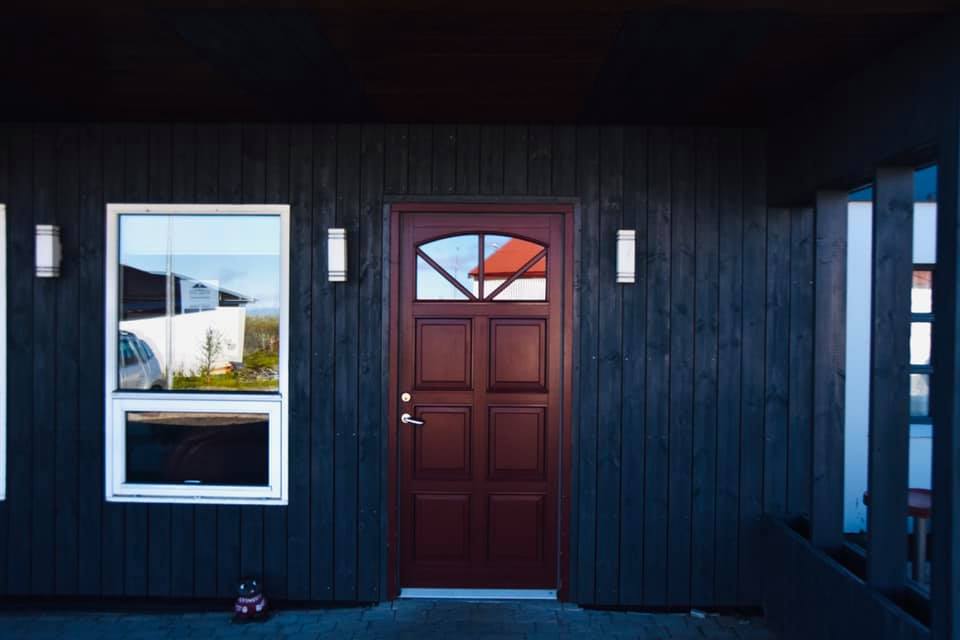 Summerhouse for 4-6 people
© 2022 Dalakot Guesthouse. All rights reserved.